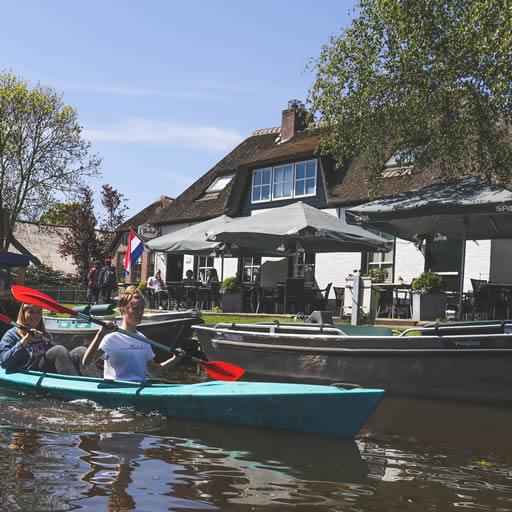 ---
De Witte Hoeve
In the center of the idyllic water - rich Giethoorn - with its beautiful farms, canals, bridges and nature - is Pancake House and Restaurant De Witte Hoeve.
With us you can enjoy a delicious coffee or a glass of wine on our terrace - overlooking the village canal. We also serve daily lunch or an excellent dinner.
Zuiderpad 32 - Giethoorn
Tel: +31 521 36 14 28
E-Mail: info@dewittehoeve.nl
---
Easily book your table online!
---
Giethoorn
Giethoorn is beautiful in every tide. Discover the canals and ditches, sail to the lake, find peace in the nature reserve, walk on the beautiful bridges and above all enjoy!